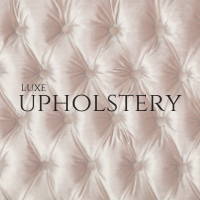 High-End Premium Velvet Upholstery in select shades - elegant colors combined with smooth and luxe fabric.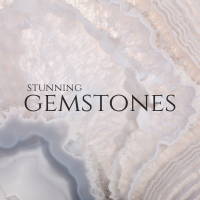 Surround yourself with healing energy and vibes of stunning gemstones  - alluring features and irresistible beauty.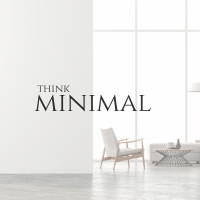 Minimalism never goes out of style. A blend of functionality and sophistication sprinkled with elegance - simple yet striking.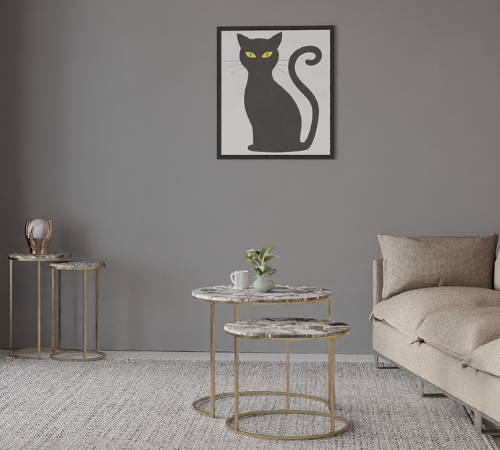 ADD ELEGANCE TO YOUR LIVING ROOM
Living Room, a room where family and friends come together to meet, greet, watch TV, and play games. It might be tricky to settle on a vibe because you just have to get the balance right!
For a 'Good Vibes Only' Place, add elegance quotient to your room with our stunning and luxury collection. Discover the healing energy of natural and gorgeous gemstones.
Come follow us on Instagram and stay updated with our Products and Projects
Free shipping on all order
Contact us 24 hours a day, 7 days a week
Items can be replaced within 30 days
BUY LIVING ROOM FURNITURE ONLINE AT HAUTE ARTE
The showstopper of your home, the heart and soul of your place - Your LIVING ROOM is where you feel most comfortable. After a long hectic day, unwinding on that comfortable Sofa watching TV or reading a book while munching on your favorite snacks becomes your solace! Also, when guests come over it is the go-to place for all hangouts and fun-times. So, you might want to furnish it the best way possible with our LIVING ROOM FURNITURE range. With minimalism taking over and the importance of space becoming obvious, we have designed our furniture to be functional, a space-saver, and most importantly gorgeous!
Making optimum use of space is very important, which doesn't mean that you fill your space with decor and furniture; it just means that whatever you put in your living room should fit a purpose and blend in with your decor. Choose from our luxury range of living room furniture available at HAUTE ARTE.
HOW DO YOU WANT TO DESIGN YOUR LIVING ROOM?
We always take pride in how our homes look, and let's be real, the furniture we choose to style our home in decides its vibe. Are you a Minimalist? A Japanese? A Mid-century Modernist? None of the above!? Well, It can be tough to know what term defines your style. Scrolling Pinterest obsessively? Well, you are not alone, but here is a piece of good news: There is no wrong way to design a home! But getting a direction sure helps. When choosing furniture, it is essential to take the style you wish to use into consideration. Setting up interiors includes choosing a variety of furniture, articles, fabric - its textures and colors, and the material - from wood to leather to velvet to stone and so on.
You can take inspiration from iconic pieces to contemporary designs, the composition of furniture can involve the use of elements with common or contrasting characteristics. So, keep in mind both aesthetics and functionality, to design an environment that is both comfortable and alluring. 


DECIDE THE VIBE
How do you want your space to feel? Comfortable? Relaxed? Energized? Luxurious? Each of these feelings have colors, textures, shapes, and material associated with it. By identifying the feel of your space, you can narrow down your choices - for example - soft & cool tones to feel cozy, clean lines and simple design for minimalist feel, and so on.

LIVING ROOM TO KITCHEN - MAKE IT YOUR OWN 
First of all, take into account the space available to you, the vibe & the style you want to convey. The choice of material of furniture is fundamental to bring out the personality of your space. For example, for a room that feels cramped up or a place with limited space, choosing soft pastel tones for your furniture makes the room spacious and airier - size and dimensions are other factors to weigh in.

Try and identify the focal point of a room to make the space look spacious. Sofas and coffee tables can become the center of attention with textures, colors and patterns that fit into the space, enhancing it. Painting the ceiling in a lighter shade than walls also increases the sense of height. When the space is small, rather than closing the spaces with doors and hatches, prefer shelves and metal rods to store small items and accessories.