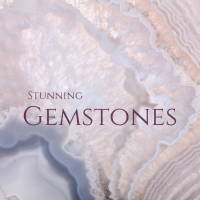 Surround yourself with healing energy and vibes of stunning gemstones - alluring features and irresistible beauty.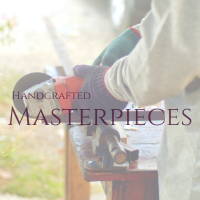 A lot of thought goes into designing each piece, and even more effort goes into handcrafting each one of them to perfection - made possible by our talented team of artisans.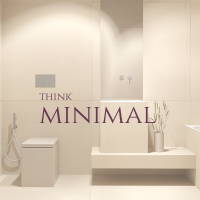 Minimalism never goes out of style. A blend of functionality and sophistication sprinkled with elegance - simple yet striking.
Come follow us on Instagram and stay updated with our Products and Projects
Free shipping in US or on all order above $99
Contact us 24 hours a day, 7 days a week
Items can be replaced within 30 days
BATHROOM & HOME DECOR
From latest trends in the world of bathroom furniture to evergreen classics, experience luxury with our exclusive collection. Rich color palette and luxe materials adds an extra dimension
to the indoor furniture style. Keeping plenty of options to pick from in order to match your style needs our products range from the modern to contemporary to minimalist pieces of furniture, designed to fit tight spaces without being overwhelming or giving up on aesthetics.
When it comes to the bathroom, it needs to be both comfortable and aesthetically pleasing. To leave a strong aesthetic impact, select accessories that match the shape and style of the surroundings and allow you to make use of a space in the more luxurious way. Efficient space organization with design models ranging from iconic shapes to contemporary solutions fusing up materials, colors and finishes to fit any context - Only with HAUTE ARTE. Few Bathroom Essentials include: 
BATHROOM ESSENTIALS
Bathtubs : Bathtubs can help transform a simple place to a place of luxury, it's like going from a domestic space into a small private SPA - from a world of necessity to a world of comfort and sophistication. From the moment you decide to buy one you realize how difficult it is to choose the right product for you, well look no further - With HAUTE ARTE you will find the right stylish and luxurious statement piece for you!

Aesthetic appearance and design are important but the technical characteristics and material take the front seat. The bathtub occupies the largest space within the environment, so great care must be taken with the organization of the space. The space available is an important consideration, although it is not limiting when choosing a designer bathtub. Common rectangular bathtubs have a length between 1.4 m and 1.7 m, a width of .7 m and a height of .55 m for a comfortable bath. But the sizes vary according to the space available and the need of the owner. Small bathtubs & tailor-made bathtubs are certainly an option for people who want to enjoy comfort and luxury despite the space crunch.
Modern materials and simplified installation techniques have given way to development of a versatile catalogue of options to choose for any space. Our special Bathtubs are designed to meet the functional and aesthetic needs of your bathroom - using semi-precious stones to promote holistic living and give a touch of sophistication to any space.



Beautiful Wash Basins: Bathroom fixtures make the room usable and should therefore take in account their functionality as well as appearance. Basins can be floor-mounted, wall-mounted, and the last alternative is back-to-the-wall with hidden pipes. Floor-mounted basins ensure stability and have an easy installation process, wall-hung fixtures leave a great visual impact, wall-mounted fixtures create a full-empty visual effect and save space, and back-to-the-wall fixtures ensure pleasant appearance.

Our beautiful gemstone and marble basins are a sight to behold with each design embracing the principles of wabi-sabi and minimalism. The basins are a fusion of rich color palette and luxury combined with contemporary as well as a classic feel.

Vanity Sets or Bathroom Accessories : Bathroom accessories are necessary to make it usable and aesthetically pleasing. Our bathroom accessories include a lotion dispenser, tissue box, tray, container, brush holder, soap dish and mirror. An ideal set would include seven pieces, one soap dish and one item of each other category. You can add other objects according to your needs - hair dryer holder, bathroom wall shelves, etc. Decide which accessories you like and where to place them? Get the products of your choice only from HAUTE ARTE.
Bathroom sure is the space where you can pamper yourself, freshen up after a tiring day, soak up to rejuvenate, gain relaxation and much more. A room that is your solace on those tiring days and your kick starter for the day, sure deserves to be adorned with luxury. Natural texture, handcrafted beauty, and unique essence in every piece, checkout our collection to immerse your bathroom in elegance.