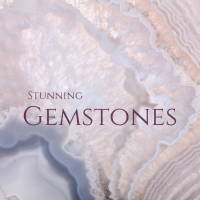 Surround yourself with healing energy and vibes of stunning gemstones - alluring features and irresistible beauty.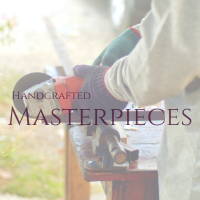 A lot of thought goes into designing each piece, and even more effort goes into handcrafting each one of them to perfection - made possible by our talented team of artisans.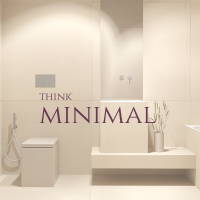 Minimalism never goes out of style. A blend of functionality and sophistication sprinkled with elegance - simple yet striking.
Come follow us on Instagram and stay updated with our Products and Projects
Free shipping in US or on all order above $99
Contact us 24 hours a day, 7 days a week
Items can be replaced within 30 days
LIGHTING & HOME DECOR

Lamps and lightings are an essential element in your interiors - adorning your tables, floor, walls & ceiling and transforming your home in a unique way! Give your home a modern vibe with our luxury Gemstone Lamps.

OFFERING A CURATED COLLECTION OF LAMPS & OTHER DECOR
We celebrate each and every festival with equal enthusiasm. Décor and lights are an integral part of our celebrations be it festival of lights - Diwali or Christmas. A nicely lit up house depicts purity, happiness, joy, prosperity, and enthusiasm. HAUTE ARTE brings to you an exquisite range of Table Lamps, Floor Lamps, and Chandeliers ( and many more lighting décor elements coming soon..) to help light up your home and office space.


Gemstone Lamps : A well-lit home speaks volumes about the positive aura. With gemstones adorning these elements, it boosts the power of positivity and drowns your environment in luxury. You can buy table lamps and floor lamps for your living rooms, bedrooms, dining area, lounge area, and of course as a gift for your dear ones. These lamps will give your room a luxurious touch while occupying minimal space. 

 With a curated collection of different lighting and décor items available at HAUTE ARTE you don't have to look anywhere else to find a perfect décor item for your home and office space. 

These lamps are a superb combination of style, function, and beauty. 

Chandeliers

: 

Adorn your homes with our gemstone Chandeliers, stunning and beautiful combination of gorgeous gemstones and minimal design. You can now adorn every room with beautiful Chandeliers, they are not just restricted to the Living Room or Foyer anymore. Minimal and classy Chandeliers dazzle your guests while embodying class and beauty.
HOME DECOR
Décor items are like toppings on your pizza, necessary to make your experience interesting and delicious! When it comes to interiors, we always like to decorate with charm - making a great impact and creating a much-needed desired look. Whether it's about the living room, bedroom, bathroom, kid's room, or even your hallway & entryway - HAUTE ARTE has resolved to help you make your dream home interiors a reality! Each space needs different styles and designs of décor items to enhance the drab look - so with a plethora of options available and an ecstatic color palette - you can decorate your house the way you want with minimal fuss! From beautiful Mirrors, gemstone Trays to gemstone Coasters and Bar Carts (and many more options coming soon..). 
1. Gemstone Mirrors : Everyday we wake up and see our reflections in the mirror. But mirror are more than just objects to see your reflection, they enhance décor of your home. Beautiful and simple frames adorned with gemstones adds elegance your living space. Add a stunning piece to your home décor with our minimal and elegant Gemstone Mirror range,
2. Gemstone Trays : Serve your guests in style with our stunning Gemstone Trays. Stunning gemstones resting on a geometrically clean base adds a dash of glamour to your space. Amp up the style quotient of your space with our minimal & elegant Gemstone Trays. 
3. Bar Carts :  Stunning gemstones adorning functionally designed, minimal Bar Carts add a modern touch to any home. Bring home your ticket to become the hostess with our dazzling bar carts - Ideal for a Cocktail night, Party, Afternoon Tea, and basically any occasion. 

4. Coasters : Coasters are a thoughtful addition to your tables. They are more than just decorative accessories, they compliment your stunning tables and accompany your drinks - leaving your tables and stands stain-free. With our vibrant coaster collection, you can not only minimize clean up and avoid stains but also add a pop of color to any setting. Compliment your coffee table, dining table, bedside table, nightstand, or basically any other setting with our beautiful and elegant coaster sets.

SHOP WITH MINIMAL HASSLE
Shopping for lighting and décor elements doesn't need to be a hassle. With a carefully curated collection of elements to enhance the beauty of your home, you don't have to think twice. Our pieces are adorned with beautiful gemstones which fill your surroundings with love And healing energies and bring in positive vibes. All these attractive décor elements and lighting options come with an element of minimalism embedded in its design. Apart from out lighting options, the décor elements also are made up of stunning gemstones with each gemstone bringing in specific energies in your environment. All these collections also double up as excellent gift items which the receivers would love to display in their homes.