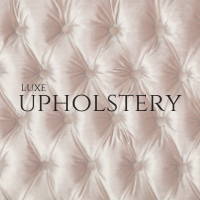 High-End Premium Velvet Upholstery in select shades - elegant colors combined with smooth and luxe fabric.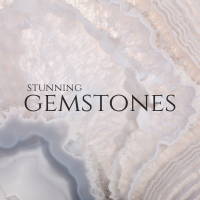 Surround yourself with healing energy and vibes of stunning gemstones  - alluring features and irresistible beauty.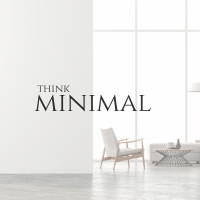 Minimalism never goes out of style. A blend of functionality and sophistication sprinkled with elegance - simple yet striking.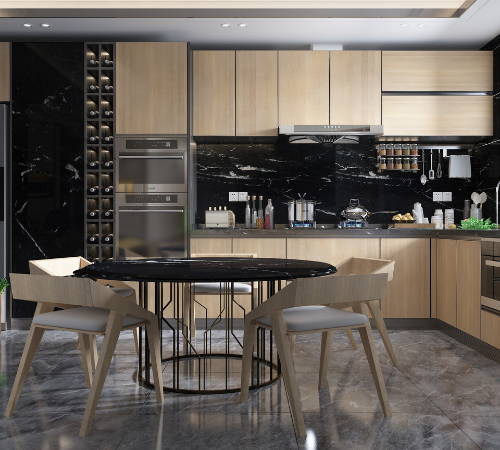 KITCHEN & DINING ROOM COLLECTION 
Kitchen & Dining Area is today's family living space. A place where your family and friends hang out together and share the deliciously cooked meals. A place that holds so many memories certainly deserves the best. With rich tones, natural texture, and handcrafted elegance - embrace your room with our Kitchen & Dining collection. 
For those who want nothing but the best for their favorite spots. 
KITCHEN & DINING AND HOME DECOR
A Dining Room is more than just a space to enjoy deliciously cooked meals, it is also a place to enjoy good company and spend some quality time with your family and loved ones. So it is very important that you enjoy the space that is packed with memories and happy moments. Before deciding what goes into your dining room, think about what you want from this space or how exactly you want to set its vibe? For example, try and answer - Will it be a formal/informal eating area? How often is the dining space used? The number of members in your home or the number of guests you usually have over? The age group of your 'companions'? How important is it to keep this space uncluttered?

THINGS TO KEEP IN MIND
Understanding the appropriate dimensions of furniture for your space is very important. For this either measure the dimensions of your existing furniture or if you're starting fresh, measure the dimensions of your room and your doorway to check whether the furniture fits your room. Along with this, one more thing to be kept in mind is the ambiance of the rest of your house. Think about what will fit with the rest of your home. Providing solutions for both formal and informal settings with a touch of luxury is our HAUTE ARTE Collection. Bring a classy and sophisticated vibe to your dining room with beautifully handcrafted furniture.
DINING ROOM - YOUR HAPPY PLACE
Your trusted space to experience your best of memories, your Dining Room. Be it a happy gathering or a formal meeting, be it friends or family or a romantic evening, your birthday or any homecoming or bon-voyage party! It is the heart of every home - and HAUTE ARTE offers you a curated collection of luxury designs that help you make this room extraordinary. With functionality and minimalism incorporated in every design, you can rest assured that each element you place in your space is going to enhance the luxury quotient of that space. Backed with healing energies and stunning beauty, the dining sets will surely add a touch of elegance and a piece of nature to your indoors.
WINE & DINE IN STYLE - GET EVERYTHING YOU NEED ONLINE
With HAUTE ARTE online shopping is easy! You don't need to look for a thousand options, wander around different furniture stores to buy the best dining furniture for your home. Just go to www.hautearte.com and scroll through the carefully curated furniture range to glam up your surroundings. At HAUTE ARTE, you can purchase your dining furniture as well as look for different options available for different rooms. With free shipping worldwide and hassle free payment options, providing you with the best quality and luxury you always dreamed off at your convenience.
We offer a wide range of products and services to complete the look and feel of your home. From Coffee Table to Console and End Tables as well as premium luxury Fabric Seating options and various décor options.