Every Signature Collection starts with one of our beautiful gemstones - the star of the show that showcases extraordinary beauty and enhances the healing quotient of your surroundings. These gemstones look incredible and become the focal element of your space. 


THE CURRENT STAR OF OUR SHOW : "AMETHYST"
Amethyst has been called by many names over the years!
The stone of Royalty, The stone of Intoxication, The stone of Courage, being just a few of them!
Let us look at some interesting beliefs about this stunning gemstone. 
The name "Amethyst" comes from the Greek word "amethystos", which means "not drunken".
Amethyst is popularly believed to prevent intoxication. So, when you party like there is no tomorrow, keep Amethyst near and prevent those dreaded hangovers!
In the ancient times, Egyptian soldiers used to wear Amethyst in battle in order to retain their courage.
Amethyst is a powerful stone that proves beneficial in cognitive development and enhances one's intuitive skills. It is believed to inspire courage, calm, and contemplation.
Leonardo da Vinci believed that Amethyst had the power to control evil thoughts, stimulate intelligence, and make people shrewd in business matters.

Improvising knowledge and understanding of things and bestowing a comforting support, Amethyst rock helps amplify creativity and passion.
Amethyst is the Birth Stone of February.
Functioning as a talisman for those who have a thing for art, the mythical crystal is popularly known as Artist's Stone, Composer's Stone, Inventor's Stone, and Poet's or Painter's Stone.
Amethyst amplifies creativity & passion and creates an environment of healing energies and beauty that you just can't resist! 


This gorgeous stone is believed to possess a variety of meta-physical properties and whether you believe in these mystical property or not, you certainly can't deny its potent beauty.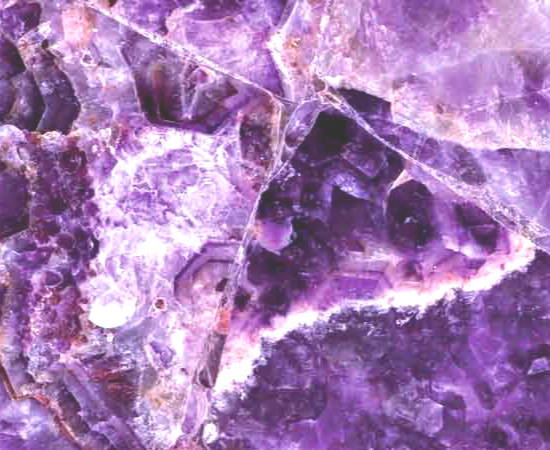 SIGNATURE COLLECTION - AMETHYST GEMSTONE
Starring in our signature collection is our vibrant gemstone Amethyst. The stone is loved and adored by many due to its metaphysical properties and its vibrant aura. The purple stone looks incredible in any surrounding and acts as the focal point of your room.
The minimalist design enhances the beauty and provides a subtle elegance when combined with this luxury stone. Adorn your home and office with our signature collection and add a buoyant aura to your surroundings.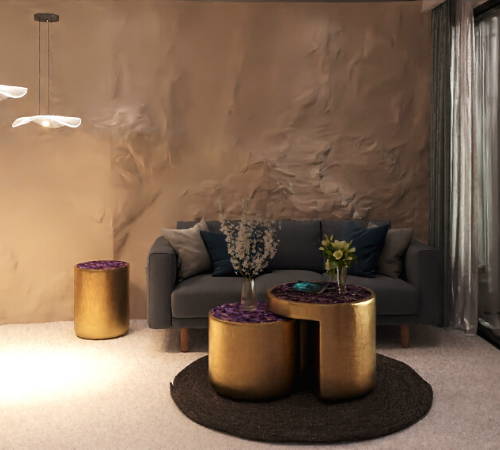 Mon-Fri. 11am-7pm

Sat-Sun. 11am-2pm

Mon-Fri. 11am-7pm
Sat-Sun. 11am-2pm

Mon-Fri. 11am-7pm
Sat-Sun. 11am-2pm

Mon-Fri. 11am-5pm
Sat-Sun. 11am-2pm