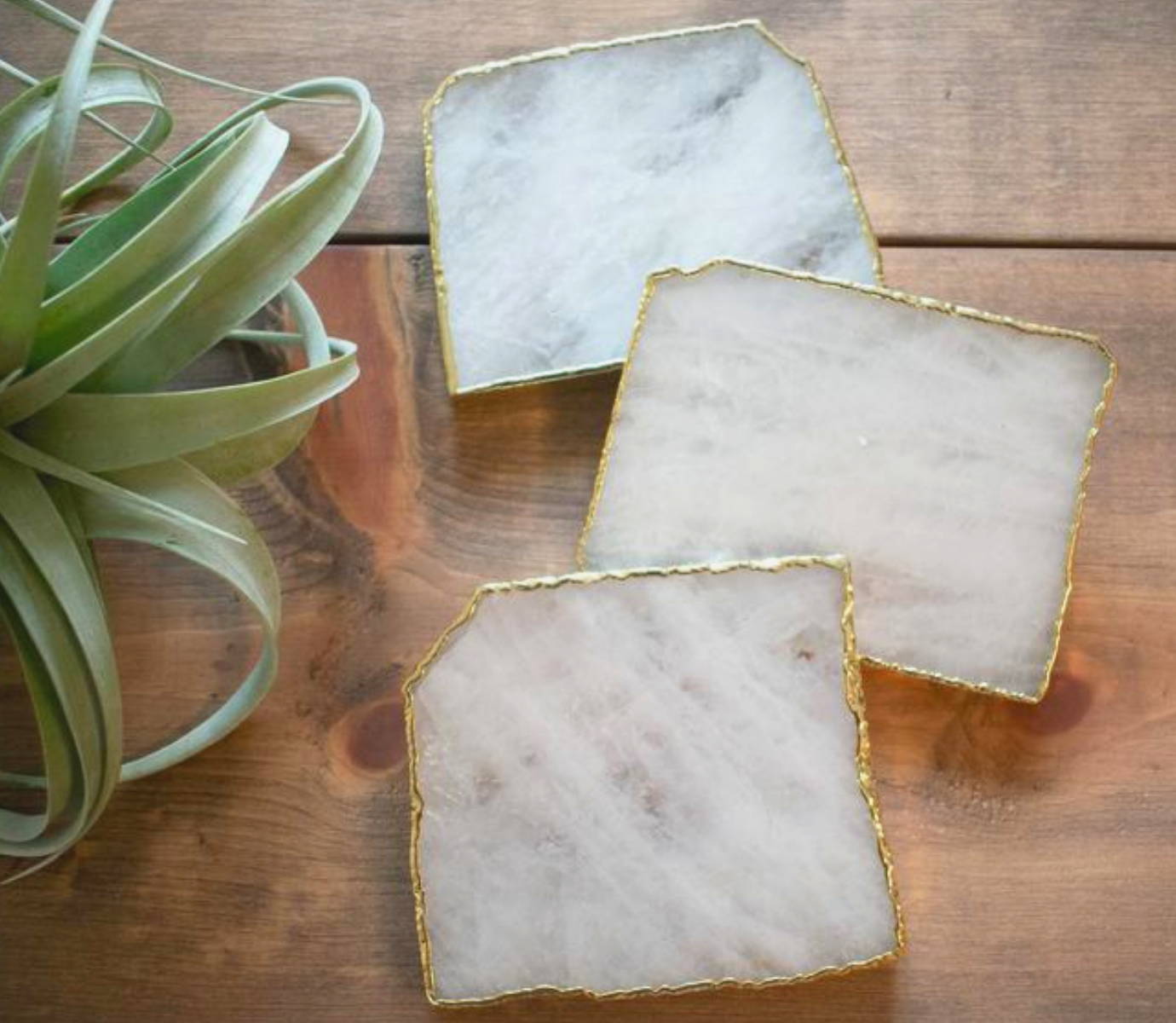 More than just being decorative accessories, coasters are a thoughtful addition to your tables. And with our vibrant coaster collection, you can not only minimize clean up and avoid stains but also add a pop of color to any setting. Compliment your coffee table, dining table, bedside table, nightstand, or basically any other setting with our beautiful and elegant coaster sets.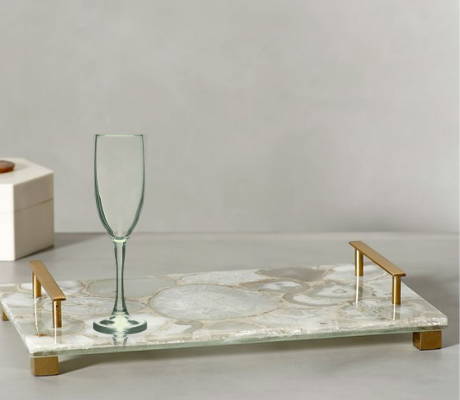 SERVE USING GEMSTONE TRAYS
Minimalistic design combined with the beauty of stunning gemstones adds a dash of glamour and helps you serve your guests in style. Natural gemstone placed on a geometrically clean base lends this tray a feel of natural opulence. Amp up the luxury quotient of your space with our elegant Gemstone Trays.
Come follow us on Instagram and stay updated with our Products and Projects
Free shipping in US or on all order above $99
Contact us 24 hours a day, 7 days a week
Items can be replaced within 30 days